The RCPU is a fully regulated switching power converter, designed for charging of 12/24 Volt batteries for vehicles, marine, military, PLC, and cell tower applications and simultaneously drive system load by providing un-interrupted and stable DC output power supply.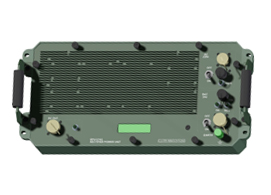 These are reliable, robust AC to DC battery chargers with high power load output. The RCPU is immune to vibration and shock, and come with heavy duty, water proof cabinet, suitable for military grade applications.
The RCPU can charge all types and ratings of Nickel Cadmium and sealed and vented lead acid batteries. It can also drive system load of up to 150W simultaneously. RCPU comes with three variants of output DC voltages: 12V, 24V, 48V.