Communicating effectively is essential in any business. It plays an important role and it is, In fact, the backbone of the success of every business. A modern means of ensuring the effectiveness of communication in a business enterprise is VoIP phone system. In simple terms, it involves the conversion of audio signals (voices) into a digital signal which is then transmitted over the Internet to the receiver.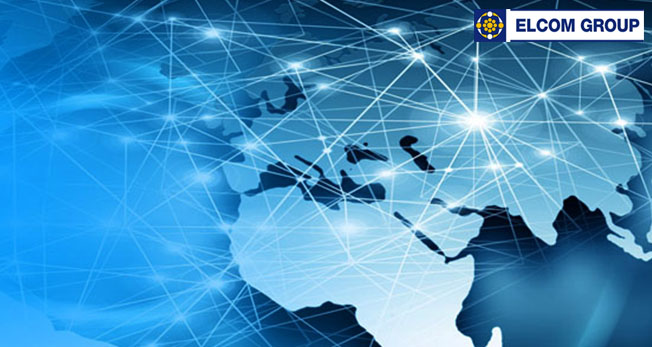 Voice communication has proven to be advantageous to the world of business. Aside from the fact that it is a financially smart option, the quality of voice communication is relatively higher. Also, in a business, there are countless alternatives for viably overseeing the process of communication, which are not accessible in conventional systems.
You can easily set up a VoIP phone system for your business. Once you have a reliable and fast web connection, you will be able to run a functional and smooth communication network. Since this is devoid of any physical cable system, the effectiveness of the communication system totally depends on digitization framework, data transfer, software, and hardware quality. With this, communication is almost free of technical errors.
Also, there are add-ons which improve user experiences, for example, voice over email messages, customized guest ID, faxing, call sending, call holding, call screening, call blocking and more. In addition, the VoIP system for business allows effective communication with its simple design and low costs of installation.
In comparison to traditional systems, the business VoIP system is an effective way of saving on expenses. When installed properly, the system guarantees improved productivity, profitability, and a streamlined working environment. You can set up an auto attendant and voicemail services to help manage multiple calls at the same time.
You can also record a welcome greeting for inbound calls. If your business is not large enough to hire an operator, the VoIP communication system can help you record a voice message, which you can listen to later and take necessary steps. In addition to the automated uses mentioned, you can also subscribe to a service of virtual secretary, which handles your incoming calls. All of these contribute to the effectiveness of communication of your business, which is essential to help you keep your customers for improved sales.
In the present economy, the world of business is very competitive. Every organization and business owners are trying to stay in the game, capitalizing on the dynamism of the wants of consumers. This is why you need to make yourself available to your existing and potential customers, even after the working hours. An effective communication system makes this possible through the vast features available for you to explore, such as customer's menus, fax to email, call waiting, call conferencing, and others.
Conclusion
In conclusion, all parts of the VoIP system are portable. There is absolutely no need for you to add unnecessary weight to your business with heavy hardware. The components are easy to move between offices and can easily be adjusted for a mobile workforce. With an effective communication system, your business can have a virtual presence in any area, which is essential for the success of the business.