Automated Test Equipment (ATE)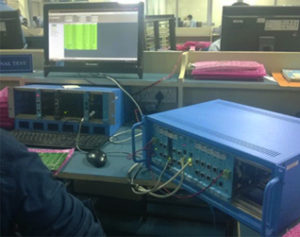 Designed & Manufactured In-house by our teams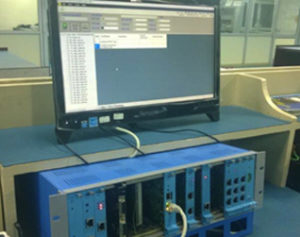 ESS
Walk-In Environmental Chamber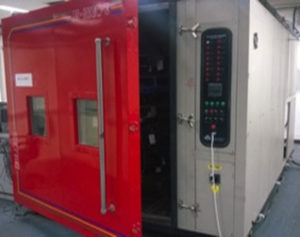 Test Space Volume                                  2000 x 1800 x 1500 mm
Temperature Range                                -50°C to 150°C
Humidity Range                                       25% to 98% Rh (25°C to 75°C temp.)
Ramp Rate (From Heat & Cool
andCool to Heat)                                      5°C / Min (Average)
Temperature Uniformity                         ±1°C
Humidity Uniformity                               ±3% or better
Standard                                                  JSS 5555 /Mil 810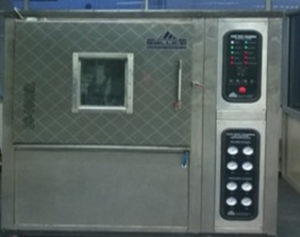 Test Space                                                  1m x1m x 1m
Standard Complied                                   JSS 55555
Spray Nozzles                                            8 (4 Horizontal, 4 Inclined)
Water pressure                                          2 Bars
Turn Table                                                  Available
Vibration
Three Axis Vibration machine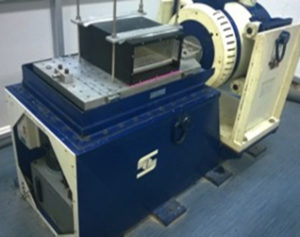 Complied to Standard                          JSS55555, MIL STD 810 and QM333
Type of Tests possible                          Random & Sine Vibration and Shock Test
Model                                                      400Kgf
Vertical Load Support (size)               55cm.5mmX55cm.5mm
Horizontal Slip Table (size)                 72cmX40cm.5mm
Vibration Axes                                       X, Y and Z Axis
Control PC                                              Based




Vacuum Packing Machine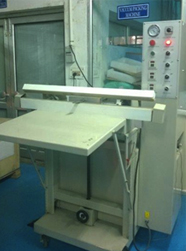 Model  DZQ-1000K
Type  Multifunctional Vacuum gas flushing packaging Machine










Mechanical Housing
ELCOM has capability to design cabinets or any mechanical items; be it for the products that are used in the commercial segment or for the defence.  Using the latest software for 3D modelling and drawing, ELCOMs vast experience ensures that even the minutest details are catered to in designing the mechanical housing of the product.  This is even more critical as the product may be required to function either in air, land or sea and the dynamics of these three are entirely different.  Some of the stringent requirements that our mechanical housing have to function under are:
Dusty environment
Rain/slush environment
Under water, depth of up to one meter
Extreme hot (800C) and cold (-300C)
Our mechanical housing weather such harsh conditions, thereby ensure that the electronics inside the cabinet is safe from the environment and functions as per the requirement of the user.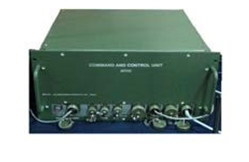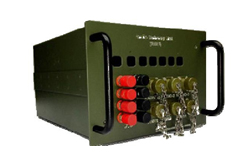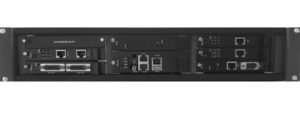 Command & Control UnitRadio Gateway Unit Media Gateway

EMI / EMC